From routine cleanings and fillings to life-changing cosmetic dentistry, our office is equipped to handle all of your dental needs.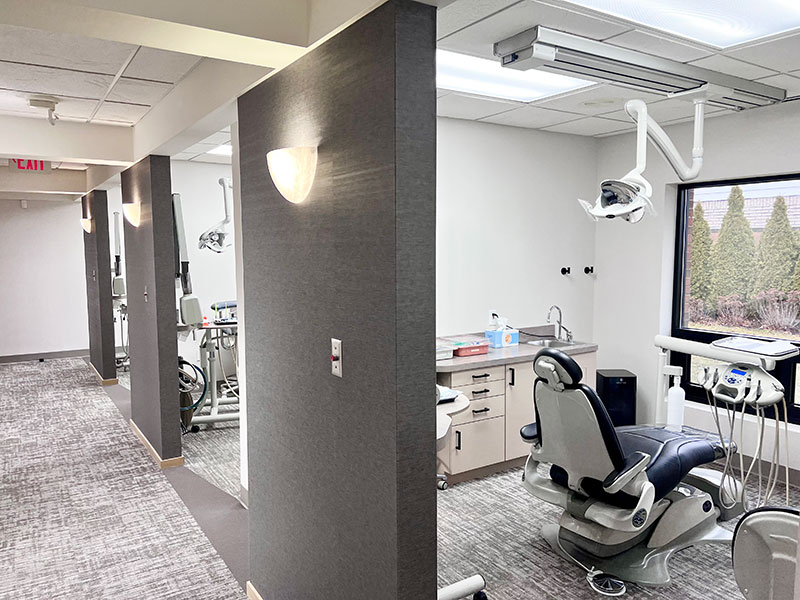 Bonding
Bruxism/TMJ Appliances
Cosmetic Contouring
Cosmetic Dentistry
Cosmetic Fillings
Crowns and Bridges
Dentures
Extractions
Implants
Preventative Dentistry
Root Canal Therapy
Scaling and Root Planing
Sealants
Snore Devices
Veneers
Whitening
Learn more about some of our most common and requested dental services below:
Initial Oral Examination
Your initial oral examination includes a thorough visual examination, charting, and oral cancer screening. Combined with the use of our state-of-the-art digital x-rays we will determine your best treatment plan. Patients should feel free to discuss any of their dental questions or concerns.
Implants
Dental Implants are an effective way to replace missing teeth using an artificial root implanted in the jaw to support a crown or bridge. They can also be used to stabilize dentures.
Veneers
Veneers are thin pieces of porcelain placed over the front of your teeth to improve their look and feel. They are an option for correcting stained, chipped, decayed or crooked teeth and can provide a dramatic change in the appearance of your teeth and smile.
Crowns and Bridges
Crowns are synthetic caps, usually made of a porcelain-like material, placed over a tooth. Crowns are typically used to restore a tooth's function and appearance following a restorative procedure such as a root canal. They are also used on teeth with extensive decay as well as cracked or broken teeth.
Teeth Whitening
Whitening procedures can restore and brighten the smile of people with stained, dull, or discolored teeth. We have different techniques for whitening, depending on your needs, ranging from quick in-office whitening to kits that can be used at home on your own time.
Root Canal Therapy
Root canals are tiny passageways that branch off from beneath the top of the tooth, coursing their way vertically downward, until they reach the tip of the root.
Toothaches
Simple toothaches can often be relieved by rinsing the mouth to clear it of debris and other matter. Sometimes, a toothache can be caused or aggravated by a piece of debris lodged between two teeth. Avoid placing an aspirin between your tooth and gum to relieve pain, because the dissolving aspirin can actually harm your gum tissue.
Dental Emergencies
Our goal is to help you to minimize the risk of emergency treatment. This is why we commit a generous amount of time designing a Lifetime Treatment Plan that will help you to offset the possibility of unforeseen pain or tooth breakage.